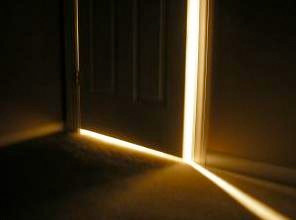 We're Allowed to OPEN The Door!
We are delighted to confirm that Premier Moe has advised that Saskatchewan massage therapists will be allowed to re-open clinics as of May 19th
Our online appointment book is OPEN to book future appointments as of May 19th and onward.
Please understand that this decision from our Premier to re-open certain businesses is a cautious one. We MUST comply with the rules and regulations set forth by our Provincial Government. These safety requirements are outlined on our COVID-19 response page. Please familiarize yourself with these new standards before coming to your next appointment.
We are so VERY pleased to be able to see you all once again, and help you all with you FLEXibility needs.
---
Britney Is Back!
We are very pleased to have Therapist Britney Adelman back in the office with us March 1st!
Britney will be available weekly on Alternating Mondays, every Tuesday and Wednesday mornings, and alternating Fridays.
Book an appointment with Britney today!
Treatment Prices
30min. Treatment $53
45min. Treatment $68
60min. Treatment $80
90min. Treatment $120
---
Clinic Hours
OPEN Monday - Saturday
Availability between the hours of 8AM-9PM (Varying daily)
---
About Flex Massage Therapy
Flex Massage Therapy clinic is conveniently located in the East end of Regina, Saskatchewan, Canada.
Located in the Gardiner Park Medical Clinic at 358 University Park Drive, just North of Arcola Avenue, on the corner of University Park Dr. and Truesdale Dr.
The clinic provides advanced therapeutic and relaxation massage in a safe, comfortable, and relaxing environment.
We cater to clients of all ages including children, adults and seniors. Our services include a variety of massage techniques that are designed to relieve the pain and stress related to day to day living, while aiding in the rehabilitation of physical injuries.
About Us
We offer the highest quality of care to our clients. We are friendly and knowledgeable and care about all aspects of your treatment. We customize each treatment to meet your specific needs by incorporating a variety of assessment and treatment techniques that are best suited to you as an individual.
As part of our service, we will provide you with knowledge of self-administered pain management techniques such as stretching and strengthening exercises and the use of heat or cold therapy, which will help you get the most out of each treatment.
Flex Massage Therapy is dedicated to improving the general wellbeing of all our clients.
Use our convenient online Appointment Book to schedule your treatment today
Or
(If you call and receive our voice mail, PLEASE LEAVE A MESSAGE, your call will be returned within 30 minutes.)
*Additional Available Appointments*
(please click on the desired appointment time, an e-mail will be sent to the appropriate Therapist with your appointment request. Appointments will be scheduled on a first come first serve basis, the order in which the e-mails are received)
Trisha